Judy Koot has been playing the cajón (drumbox) for more than twenty years.
She specializes in flamenco, an art form from the south of Spain.
She's studied with several teachers in both the Netherlands and Spain, played in a variety of flamenco groups, and teaches and performs in the Netherlands.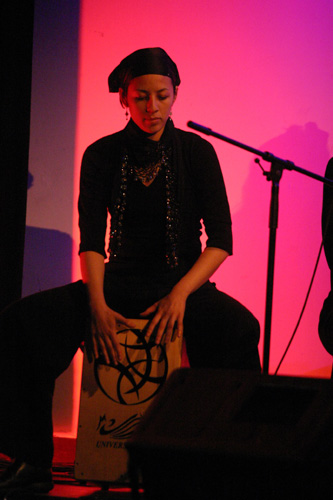 © Remco van Blokland