Judy Koot has been playing cajón (drumbox) for almost two decades.
She specializes in flamenco, a music form from southern Spain.
She has studied with several music teachers in both the Netherlands and Spain, played in a variety of flamenco groups, and teaches and performs in the Netherlands.
For performances: www.contratiempo.nl (website is in Dutch).
For classes & workshops: www.cajonlesinutrecht.nl (website is in Dutch).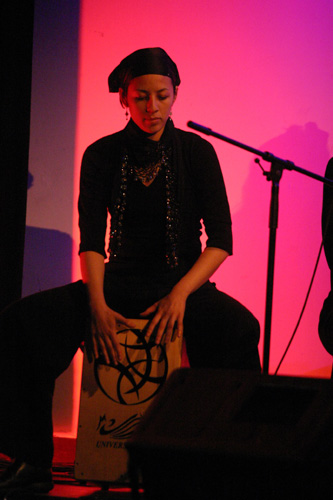 © Remco van Blokland